It is that time of the month again to share the last month's worth of reads. Link up with Life According to Steph and Jana Says to share your month of reads. As always you can follow me on Good Reads as well. I always rate and review most of my reads.
So I seemed to pick a lot of deep and emotional reads this last month. Books that were sort of depressing but great writing. I am thinking March should be all fluff at this rate.
1. The Museum of Extraordinary Things by Alice Hoffman:
I loved this book. It was a bit of a sad read but it was very well written. The author wove the past and present together flawlessly. Great read!!
2. Dorothy Must Die by Danielle Paige: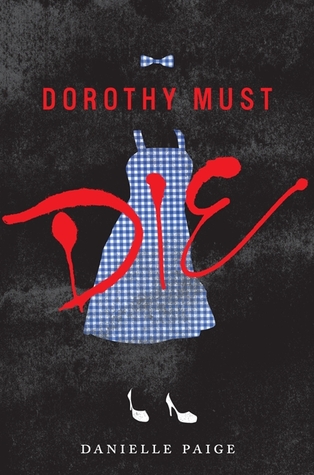 Interesting read. It was set after all the wizard of oz stuff went down and Dorothy comes back to Oz. It is from another young teens point of view who also lands in Oz via tornado but this time to defeat Dorothy who has gone power hungry. It was a good read. Didn't need to be as long as it was but still good. Like Wizard of Oz gone dark.
3. Before I Go To Sleep by S.J. Watson: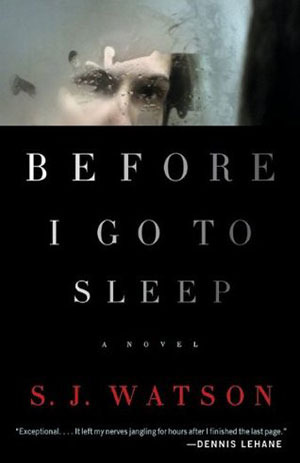 Saw that there was a movie and wanted to read the book first. Loved this book. It was so easy to get caught up in being frustrated and scared with the main character. I got more and more excited as the clues started to fill in but I still did not expect the ending. I don't normally get this into suspense novels but this one was just perfect.
4. Abby Cooper, Psychic Eye by Victoria Laurie:
I actually really enjoyed the story line but struggled with the writing style at first. The author filled in a lot of the small details which made some of the reading tedious. You know, those small details that you can leave up to the imagination of the readers. Things like the car she drove, she went into great detail about it and how it was paid off and how the main character really loved her car. Nothing to do with the story line to be honest, so I felt it wasn't needed. With that being said I am still looking forward to the second book to see if the author sort of got out of doing that plus the main character is fun!
5. Lost Lake by Sarah Addison Allen: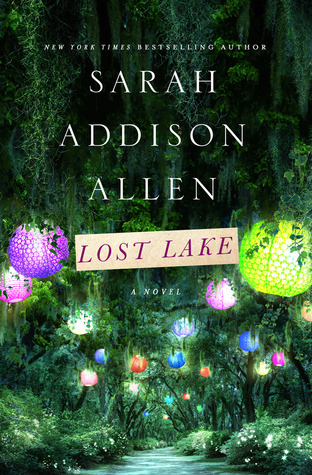 I liked this book. The story line was great and the main characters were easy to relate to. I like the idea behind it. What I was sort of disappointed by was that there was only two flashbacks to the Aunt's past and I felt there wasn't enough detail on the characters. Other then that, it was a great read!
6. Leaving Time by Jodi Picoult:
This book was so darn sad but so well written. Really, you don't know how this is going to end till it does. Such a heartbreaking tale but honestly a great read.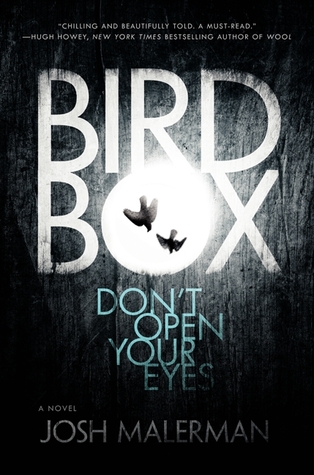 I hate these end of the world books normally. I try to avoid them but after seeing someone else review it, I decided to give it a try. I am so glad I did. Great book. Well written. So freaking creepy. I jumped so many times and when reading it at night I was constantly checking over my shoulder. The concept behind the book just makes you shiver all over.
8. The Girl on The Train by Paula Hawkins: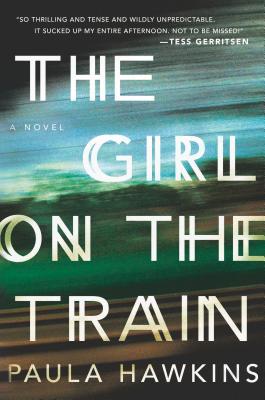 I was left speechless after reading this book. The book itself made me cringe in so many ways only because the main character is in such a dark place. She keeps making these same mistakes that make you just want to shake her, hard. It was well written and dark. You start to really get caught up with the main characters, you want to hate them but not at the same time. Really great book just really intense.
9. If I Stay by Gayle Foreman: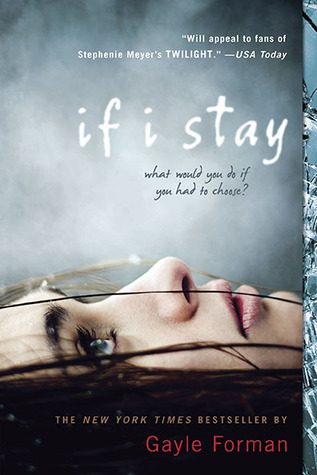 I wanted to read this book because yet again the movie came out. Not a bad read but not a great read. I cried, it was achingly sad but it was not what I would call really well written. The story itself was good though, just sad, very sad.
What did you read?